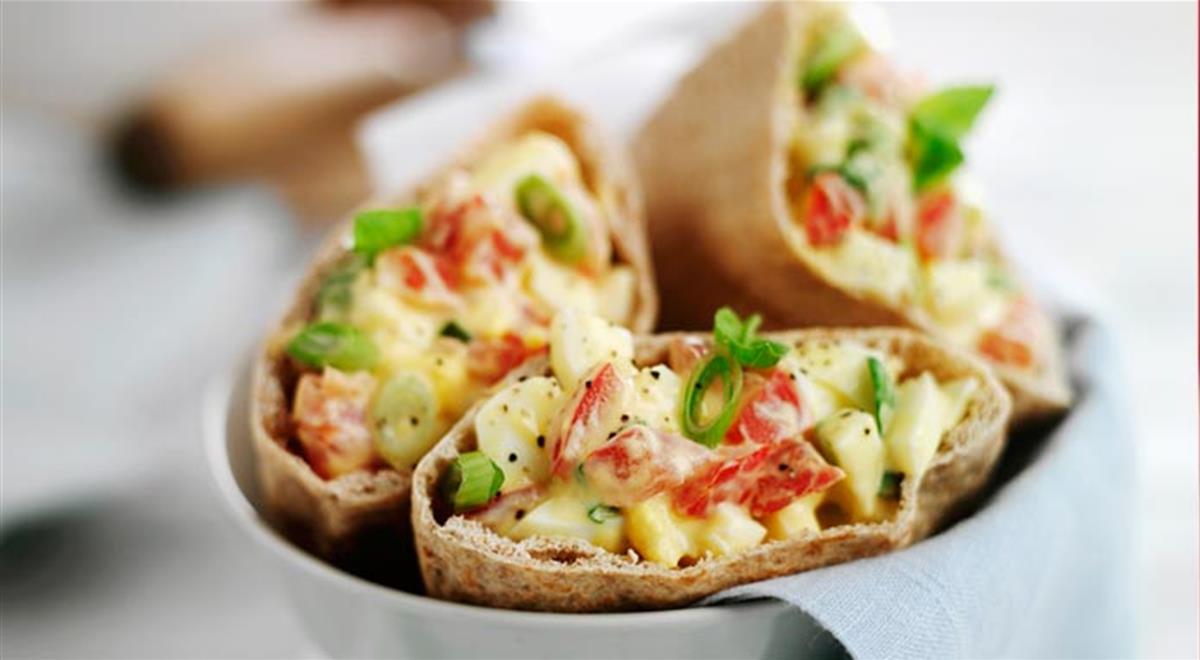 Pita bread recipes are so versatile and easy to adapt to a multitude of different foods. You can  have pita sweet, savoury, turn it into pizza or bake it into chips to use with dips! Let's take a look at some awesome, quick, and easy recipes you can make.
Almond Butter + Chocolate + Banana Pocket
This is one of those pita bread recipes that is just impossible to resist. Spoon some almond butter (or any nut butter of your choice) into your pita pocket, and a chocolate spread like Nutella, or even better, a healthy nut based chocolate spread. Next, chop up a banana into thin slices, layer inside your pita pocket and sprinkle with some cinnamon! Delicious!
Chop Up + Use With Dips
You can chop up your pita bread into triangles, sprinkle some olive oil, salt, pepper and oregano and bake them for a few minutes until they're golden brown.
You can either use these to dip into hummus, eggplant dip, roasted red pepper dip, guac, or salsa. You can pretty much dip these guys into any favourite dip of your choice! Maybe even snack on them as they are!
The other option is to make them savoury! Bake, and sprinkle a little powdered sugar over them. As for the dips, you can use anything from sweet yogurt, jam/jelly, nut butters or chocolate spreads.
Sloppy Pita Joes
Got ground meat or meaty marinara sauce leftovers? Stuff it into a pita pocket! Bake to heat up and get the bread toasty, add a little cheese inside to melt and you've got yourself a delicious, easy dinner.
Sunny Side Up Eggs + Cheese
Bored of having regular toast and eggs for breakfast? Make 1-2 sunny side up eggs, and stuff them inside a pita pocket with some guacamole or even salsa! You can also sprinkle cheese and ham for extra oomph.
We hope you enjoyed these 4 super easy pita bread recipes, and we hope they inspired your breakfasts, lunches and dinners! Try out our delicious variety of flavoured pita chips, and look out for Sunrise Pita bread at your local grocery store!