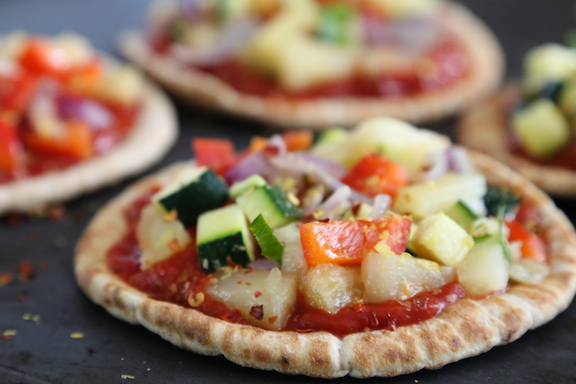 Not only is pita bread fluffy and versatile, our organic pita bread is able to satisfy your taste buds while nourishing your body!
Feeling sluggish in the morning? Have some pita bread. You can't decide what to have for lunch? Have some pita bread. The answer is always  pita bread so what are you waiting for? It's time to incorporate Sunrise pita bread into your everyday meal.
We have come up with 5 ideas that require less than 5 minutes to make. Not only are they flavorful, they also provide nutrients that your body deserves.
1. Organic Pita Bread with avocado, veggies and spices. (Vegan-friendly)
Smash a ripe avocado and evenly spread it on our organic Pita Bread.
Chop up some yellow peppers, red peppers and onions and lay them on pita bread.
Sprinkle some garlic powder and salt to taste.
2. Pita Bread with mushroom, onions, eggs and cheese(optional). (Vegetarian/Vegan-friendly)
Put your choice of cheese on Sunrise organic pita bread.
Chop up some mushrooms and onions.
Put scrambled or fried eggs on top.
Sprinkle basil leaves to taste.
Here is your pita bread pizza, enjoy!
3. Pita Bread with almond butter and berries. (Vegan-friendly)
Spread almond butter (any nut butter of your choice) evenly on Sunrise pita bread.
Add strawberries, blackberries and blueberries on top.
4. Pita Bread with turkey patties and hummus.
Cut Sunrise Pita Bread in half and put hummus as the base.
Place turkey patty in pita bread and make it a sandwich.
Add cilantro to taste.
We hope you enjoyed these recipes and don't forget to check out our Sunrise pita chips in your local grocery stores as well! Don't hesitate to contact us if you have further questions!